:: Darfur Home :: PHR in Sudan :: UNMIS :: Featured News Clips :: Darfur Links ::
:: Images of Darfur :: Poetry for Darfur :: Songs for Darfur :: Archive ::
:: David Morse on Darfur ::
| | |
| --- | --- |
| | Darfur: A Genocide We Can Stop |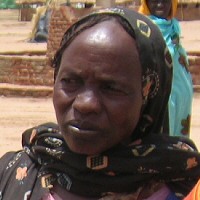 PHR Calls for Intervention to Save Lives in Sudan
Field Team Compiles Indicators of Genocide:
Physicians for Human Rights (PHR) has gathered compelling information indicating that a genocidal process is unfolding in Darfur, Sudan. The organization is calling for a UN-backed resolution supporting robust intervention to prevent and punish the crime of genocide and has released a report that includes specific recommendations. A PHR field team visited the Chad/Sudan border in May and compiled a list of indicators of genocide based on the testimony of victims and eyewitnesses in Chad and Darfur. These indicators show an organized intent on the part of the Government of Sudan and the government-backed Janjaweed militia to effect group annihilation of non-Arab civilians in Darfur. [LEARN MORE]
cite: http://www.phrusa.org/research/sudan/
---
United Nations Mission in Sudan
UNMIS has been mandated by the UN Security Council to monitor and support the implementation of the Comprehensive Peace Agreement in Sudan, which was signed by the Government of Sudan and the Sudan People's Liberation Movement/Army on 9 January 2005. UNMIS is also tasked with providing political and logistical support to the African Union Mission in Darfur (AMIS).
December 2005: UN Darfur Humanitarian Update [DOWNLOAD pdf file HERE]
UNMIS Press Briefings
The UNMIS spokesperson holds regular media briefings on Wednesdays at 12:30 PM. In addition, the SRSG holds frequent press conferences about events and issues related to Sudan. The conferences are held at the Press Briefing Room inside the UNMIS Headquarters in Ramsis building. Current Weekly Press Briefings Available Here. cite: unmis.org
_/\_TOP
---
Featured News Clips
It is very time-consuming to keep a news section up-to-date. Rather than try to continue to do this, I am now working with David Morse to keep his Darfur information up-to-date. David is a journalist and author who has become an activist for Darfur. He has written articles, conducted interviews, reviewed books. Please join me in doing what you can to help David in his efforts.
David is back from his journey South Sudan in May-July 2007, where he and filmmaker Jen Marlowe accompanied three "Lost Boys" - Gabriel Bol Deng, Chris Koor Garang, and Garang Mayuol - to their villages to deliver humanitarian aid and find out if they had family alive. The journey was supported by the Nation Institute's Fund for Investigative Journaism and by the Pulitzer Center for Crisis Reporting. [See slide show here]
Please also see Google News Search: for Darfur and for Sudan.
---
---
---
Disclaimer & Notice: (short version): While the links and the organizations or companies presented here have been reviewed, they are not endorsed by Joyworks, its owners or associates, nor will Joyworks, its owners or associates be held responsible for any materials, links, or the like. [the whole enchilda]
© 1996-2011 Joyworks. Logos & Trademarks belong to their respective owners.
Web Hosting Courtesy Bizgrok Web Design & Web Hosting